We plug You watch They enjoy
Get the exact timing of the workout by controlling a clock with our buzzer!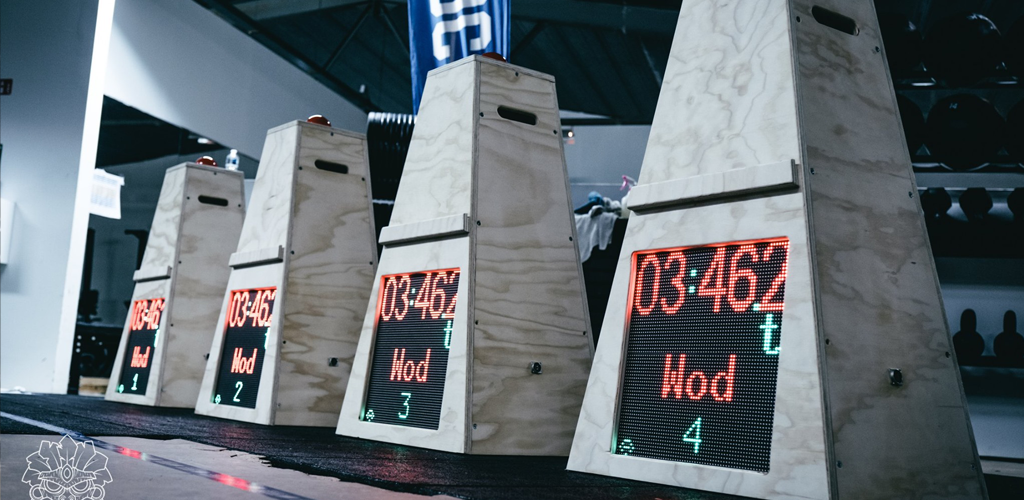 We plug, You watch, They enjoy
The Scoring Kairos system is composed by the buzzer, setup on a desk, the display and reps counters, and is available for rent.
A Scoring Kairos engineer will be present on-site during your competition to install the system, eventually connect it to your concept2 machines, and do the necessary setup for each workout.
You  can contact us if you need more info, or you could maybe already find an answer in our FAQ.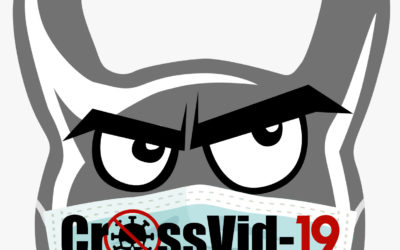 -- Version FR ci-dessous -- Joins us, and let's be all united against Coronavirus! The "CrossVid-19 Charity" is an online competition created by Scoring Kairos in association with Competition Corner. The goal is to support the King Baudouin Foundation...
Can we use your desk and technology outside (at the beach for example)?
Yes, you can. Our technology is sandproof (you just need to warn us prior the competition because a preparation is required).
Can we connect an Assault machine to your technology?
Yes, you can. Our technology only supports Assault Air runner. We have a solution that allow us to use an Assault bike.
Is it possible to transfer timing to an arena-big screen?
Yes it is. It's an option that we can discuss about.
Is your technology waterproof?
Do you require electric plug ins for each and every single timer or are they running with batteries?
It runs with batteries. Our batteries have an autonomy of 8-10 hours which is perfect for a full day of competition.
Can we control the starting of the desk timer instead of the athletes?
The starting and resetting can be done remotely by anyone from our cell phone designed for that.
Do we have to install something specific for the desks or the screens?
Nothing must be done specifically. Our technology is PLUG&PLAY.
Do we need a technician to be on site?
You don't need a technician to be present on site. Two or three members of our team will be present in case of emergency.
How many Concept2 machines can you connect?
We can connect up to three machines at the same time.
Can you guarantee that if we were to use your system, it will not run into problems?
Perfection doesn't exist…Our system is tested every single day.
Can you maintain the integrity of the whole system when a part fails? How fast can you replace a failing part?
We always take some extra materials in case of emergency. If one of our systems falls apart, we can carry out in two minutes (time between heats).
How are your backup systems?
There are two engineers in the team. We apply the same safety principles as our work.
We have several levels of security:
The buzzers are doubled from the inside which guarantee an error-free reading
The buzzers are industrial products used in hazardous area (built for extreme shock)
The IT system is reliable. We use it almost every day during CrossFit classes to test it
The system plugged to Concept2 machines are simply reading data from the machines. It's impossible to get an error. If it happens, the system automatically reboots
How many lanes can your technology handle?
Our technology can support 254 lines at the same time.